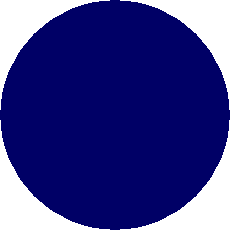 Welcome to my website. 

Call now to find out about my special introductory offer for new clients. 

Anne-Marie Arrow, MA ®      916-435-2020    Anne-Marie@Anne-MarieArrow.com

One of the greatest gifts you can give to yourself or a loved one is investing in personal growth and development, and experiencing the joy of watching it happen.  As a Life Coach I work with you,  maximizing the quality of your life annd assisting you in following your heart, setting goals and watching your dreams come to life.

Whether you are experiencing a life transition or seeking support designed to develop lifelong skills - the magic of working with your own personal coach is investing in the only thing that really matters - YOU!

Are you ready to say yes? 

Helping you make choices with clarity and hope

Developmental Disabilities

Personal Growth and Change

Spiritual Growth and Direction

Hospice and End of Life Transitions

Individuals Seeking More Joy and Fulfillment

Students and High School Athletes

What Would You Like to Change in Your Life?

Anne-Marie is a featured author in the best selling book, "Keep on Believing: Stories of Inspiration, Courage, and Triumph." Click on the book to order your own copy available on Amazon in paperback or kindle versions.

Keep On Believing: Inspiring Stories of Overcoming Adversity, Persevering and Triumph Paperback 

Keep On Believing is a collection of uplifting stories of overcoming adversity, persevering, and following your dreams. Each personal story offers you an inside view of life's challenges, and how the authors dealt with their issues, creating triumphs from tragedies. It is the courage and strength of the human spirit that gets you through the challenges of life. Keep On Believing gives many examples of this and more. Keep On Believing is a message truly needed right now. With so many tragedies today, it's great to have these uplifting stories of transformation.

Give the Gift of Coaching!!

Give a Customized Certificate to that special person in your life and watch while they move closer towards their dreams...

Certificate Special $140 for the first 4 sessions