Autism Spectrum Disorder & Developmental Disabilities

 Anne-Marie Arrow, M.A. is certified as a Life Coach, and works with families of children with autism and other developmental disabilities who want to face this challenge with clarity and hope. 

In her work Anne-Marie has facilitated support groups and worked individually with clients. She helps clients learn to balance their child's diagnosis with therapy, school and social activities. She helps families maintain a sense of "normalcy" by supporting the need of the parents to take care of themselves and other siblings. She encourages them to hold on to their own hobbies, goals and dreams. 

In 2002, when her own son was diagnosed with autism, Anne-Marie became known as a strong advocate for parent to parent support.  Her story, "A Little Boy's Story of Hope, Love, and Triumph" is featured in the Best Selling Series, "Keep On Believing: Stories of Inspiration, Courage, and Triumph." 

Anne-Marie enjoys coaching families affected by autism and other developmental disabilities. Her coaching style and first hand experience is instrumental in helping them discover their own inner guidance and hope. 

Autism and other developmental disabilities affect the whole family. Anne-Marie also coaches grandparents and siblings helping them discover their own role within the family of a special needs child. 

As her own child and those of her friends began to grow up, Anne-Marie started coaching high functioning teens and young adults providing them the support and encouragement they often seek. She helps them live life to the fullest while navigating the social and practical issues they encounter in day to day life. As a coach, confidant and encourager, these young people gain the confidence to be exactly who they are and develop a deeper sense of self.

Anne-Marie offers individual coaching and consulting services for families that have children with special needs. In addition, she offers support groups and coaching circles by phone and in person. 

Anne-Marie co-founded a support group that partnered with the County Office of Education, California Regional Center and local Infant Program and for more than 5 years offered support to local families. 

After serving as Site Director for a Family Resource Center, Anne-Marie chose to become a  Life Coach and stays true to her commitment of empowering families in their own search for answers. 

In addition to working as a Life Coach, Anne-Marie spends time volunteering and being a voice within organizations that serve children with special needs.  She has been appointed by her local school board to represent the district on a county wide Community Advisory Committe to Special Education.  She currently is chairperson and instrumental in providing free trainings for families.  She works closely with the County Office of Education and recently completed 2 elected terms to her school site council. 

Interested in learning more?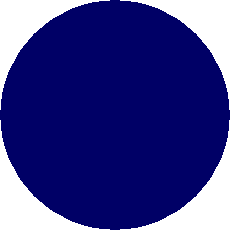 Welcome to my website.  Call now to find out about my special introductory offer for new clients.

Anne-Marie Arrow, MA ®       916-435-2020   Anne-Marie@Anne-MarieArrow.com

For registration contact Anne-Marie Arrow at (916) 435-2020 or Anne-Marie@Anne-MarieArrow.com

"If I could snap my fingers and be nonautistic, I would not - because then I wouldn't be me. 

Autism is part of who I am." - Temple Grandin

"Your child is the same person he/she was before the diagnosis. The diagnosis does not change the child you love."

"A diagnosis of autism is not the end of the world... 

It's the beginning of a whole new world."

Anne-Marie is a featured author in the best selling book, "Keep on Believing: Stories of Inspiration, Courage, and Triumph." Click on the book to order your own copy available on Amazon in paperback or kindle versions.

Keep On Believing: Inspiring Stories of Overcoming Adversity, Persevering and Triumph Paperback 

Keep On Believing is a collection of uplifting stories of overcoming adversity, persevering, and following your dreams. Each personal story offers you an inside view of life's challenges, and how the authors dealt with their issues, creating triumphs from tragedies. It is the courage and strength of the human spirit that gets you through the challenges of life. Keep On Believing gives many examples of this and more. Keep On Believing is a message truly needed right now. With so many tragedies today, it's great to have these uplifting stories of transformation.