Interested in learning more?

Anne-Marie Arrow, M.A. is a certified Life Coach with a passion and unique gift for helping others reach their highest potential by gently guiding and supporting them along the way. 

Her life's journey has prepared her for coaching through working for nonprofit organizations such as the YMCA of San Francisco, Novato Human Needs Center and Warmline Family Resource Center. It was here that she answered her individual calling to helping others overcome challenges that seemed insurmountable. She learned to identify those who were willing to take the steps to move beyond their current challenge and has been a witness to many life changing events in others. 

Her personal story includes overcoming many challenges, her parent's sudden deaths, a child diagnosed with autism and health concerns that required leaving a job she loved. Her approach helps others take the first step in overcoming their own obstacles.

By working with her own personal Life Coach she was able to identify what really mattered in her life, first taking care of herself and then her family. With the support of her own personal coach she opened her heart to what had always been there.  By taking those first initial steps she quickly discovered she  could accomplish what had never seemed possible at this stage in her life, completing her Masters of Arts Degree in Spiritual Psychology and Coaching Certification with Coach Training Alliance, Accredited by the International Coach Federation. 

By breaking positive change down to bite size pieces, she is able to help her clients experience immediate results. 

Anne-Marie understands her own powerful experience is available to anyone who is ready to make a change. She works with a variety of clients including those involved with children on the autism spectrum and other developmental disabilities and high functioning young adults.

Anne-Marie is a featured author in the best selling book, "Keep on Believing: Stories of Inspiration, Courage, and Triumph." Click on the book to order your own copy available on Amazon in paperback or kindle versions.

Her next book, "Why Is There A Light Bulb In My Trash-Can?" is scheduled to be released in April 2015.

Her coaching experience includes working with students and athletes, couples, business professionals, career or relationship building, those seeking spiritual direction and/or a life transition. Combining her skill, intuition and a professional coaching model she is able to help any person that is ready to make a positive change in their life.

It is her compassion and understanding that attracts many clients with chronic and terminal health issues, including end of life and hospice coaching.

She is passionate about creating a space where people feel safe to do the work that will help them experience the peace and growth they have been seeking.

"Your time is limited, so don't waste it living someone else's life.  Don't be trapped by Dogma - which is living with the results of other people's thinking.  Don't let the noise of others' opinions drown out your own inner voice. And most important, have the courage to follow your heart and intuition.  They somehow already know what you truly want to become. Everything else is secondary" - Steve Jobs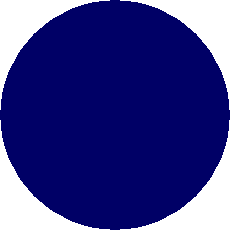 Welcome to my website. 

Call now to find out about my special introductory offer for new clients. 

Anne-Marie Arrow, MA ®      916-435-2020    Anne-Marie@Anne-MarieArrow.com

"Don't ask yourself what the world needs;

ask yourself what makes you come alive.

And then go and do that. 

Because what the world needs is people who have come alive."

Keep On Believing: Inspiring Stories of Overcoming Adversity, Persevering and Triumph Paperback 

Keep On Believing is a collection of uplifting stories of overcoming adversity, persevering, and following your dreams. Each personal story offers you an inside view of life's challenges, and how the authors dealt with their issues, creating triumphs from tragedies. It is the courage and strength of the human spirit that gets you through the challenges of life. Keep On Believing gives many examples of this and more. Keep On Believing is a message truly needed right now. With so many tragedies today, it's great to have these uplifting stories of transformation.